Kerry W. Dietz, Artistic Director, began his formal music training at the age of seven (piano) and his church music career (organist) at the age of fourteen. A graduate of the University of Delaware and Westminster Choir College, Kerry is Minister of Worship & Music at Ebenezer United Methodist Church in Newark, DE, where he has served since 1994. He has been involved with handbells as a ringer and a conductor for over 35 years and has been a conductor and clinician for handbell festivals in Newark, DE and Ocean City, MD. He was a founding ringer of WHE and has been artistic director since 2006. Kerry enjoys a variety of music, reading, hiking, biking and gardening. He and wife, Beth reside in Claymont, DE with three cats.
---
---

Mary Browne is a founding member of WHE; she has been ringing handbells steadily since 1985. Her passion for handbell ringing was ignited in 1967 by an experience in ringing handbells to accompany the chorus at her elementary school. One of the things Mary enjoys most about being a member of WHE is being able to share a wide variety of music with audiences, especially music you are not likely to hear on a Sunday morning from a church handbell choir. Mary is an ordained elder in the Peninsula-Delaware Conference of The United Methodist Church, and currently serves as Pastor at Ebenezer UMC in Newark. Mary has previously served churches in the Brandywine Hundred area north of Wilmington and in Cecil County. In an earlier life, Mary was an auditor who now uses her accounting skills as the volunteer bookkeeper for Pacem in Terris, Inc. and Interfaith Resource Center. Mary enjoys doing counted cross stitch, reading, cooking, stamping cards, and spending time with her granddaughter, Reagan. She is delighted to be able to ring with her daughter, Beth, also a member of WHE.

---
---

Beth Browne comes from a family of bell-ringers. Beth's mom, Mary Browne, was one of the founding ringers of the Wilmington Handbell Ensemble. Starting at age 10, she has rung in various bell choirs, including three Choirs for St. Paul's UMC of Wilmington and Newark UMC's First State Ringers. Beth is pleased to be able to continue her love for handbell ringing with the Wilmington Handbell Ensemble. She received her Master's Degree in Community Counseling from Villanova University, and is a Licensed Professional Counselor with Mid-Atlantic Behavioral Health in Wilmington.
---
---

Barb Carey has rung in St. Paul's United Methodist Church handbell choir since joining the church in 1990, and with WHE since 2000. Musically, she also enjoys playing flute in a community band. She substitutes at two local Montessori schools a few days a week. She and her husband enjoy biking, camping, and hiking. They are happy their two adult children live in the area, and are enjoying their "semi-retired" lives.​
---
---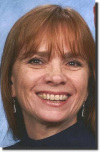 Beth Dietz grew up in the Newark, Delaware area, has a bachelor degree in Instrumental Music Education and an associate degree in Mechanical Engineering. She is retired from the Boeing Rotorcraft company in Philadelphia, where she was a manufacturing engineering project planner. She has played handbells since 1986, starting at St. Paul's UMC, and is a charter member of the Wilmington Handbell Ensemble. Her interests include many types of music, various forms of needlework, gardening, and cats.



---
---

'Heather Gatta began ringing bells at St. Stephens Lutheran Church during junior high. She rejoined the handbell community in 2003 ringing with Good Shepherd Lutheran Church. Heather joined WHE in 2009 and has enjoyed playing the fun and challenging music. Heather graduated with a masters in physical therapy from Thomas Jefferson University in 1999. She is employed by Christiana Care and works as a PT with VNA providing care to patients in their homes. Heather is also a wife and mother of 3 wonderful children.
---
---

Beth Jackson grew up in Baltimore, MD, but school (University of Delaware) and work (DuPont Co. ) brought her to Delaware years ago. She is a member of Ebenezer United Methodist church and began ringing handbells in 1996. She has loved ringing bells ever since and is thrilled to be playing with the Wilmington Handbell Ensemble. In addition, she rings with her church bell choir at Ebenezer and also with the First State Ringers of Newark United Methodist Church. Recently retired from 'corporate life' in IT management, Beth enjoys doing volunteer tax preparation, reading, traveling and boating. She and her husband are avid fishermen and when the weather is warm, can usually be found out on the water.
---
---
Dee Loux has been playing handbells for about 20 years, with this passion growing within the last 6 years. In addition to ringing with The Wilmington Handbell Ensemble she also rings with The First State Ringers of Newark Methodist Church, The Carillon Ringers of First Presbyterian of Newark and The Avonbells in her home church, Avondale Presbyterian. When she is not playing bells she is leading the Business Applications and Analysis Group at Genesis HealthCare. On her off time she likes to ride her Harley with her husband and spend time with her three wonderful grown children. Other hobbies include charitable construction work, reading, knitting/crocheting and baking.
---
---
---

Susan Rippin began ringing bells in the summer of 1994 and is a founding member of WHE. She has rung with several church choirs throughout the years as well as small ensemble ringing. Sue has participated in Festival All-Star Choirs in Roanoke, Virginia and Ocean City, Maryland. When she is not ringing, Sue works as a medical writer.
---
---

Sue Spilecki is a charter member of WHE, and has been ringing handbells since 1984. Sue was raised in the Wilmington area and then moved on to attend Penn State to major in health and physical education. She recently retired from teaching, as well as officiating from girls' high school sports. Sue now stays busy volunteering several days per week with PAWS for People, a pet therapy organization that visits hospitals, nursing homes, schools, businesses, and libraries in the area. She also enjoys sewing and crafts and spending time with 5 wonderful grandchildren!"
---
---

Ruthie Toole has been ringing handbells since 1970 and is a charter member of the Wilmington Handbell Ensemble. She has lived and performed in the Newark area since 1984. Ruthie also rings and directs handbells with the First State Ringers of Newark United Methodist Church. She has rung in four auditioned Festival All-Star Choirs in Area III of Handbell Musicians of America and this past summer rang in the prestigious Virtuoso Choir, sponsored by the Raleigh Ringers in Raleigh, NC. Ruthie also sings in a duo called "Eclectic Acoustic" with her guitarist friend, Jack Bartley. Employed at the University of Delaware as an administrative assistant in the Institute for Global Studies, Ruthie and her husband, Tim, reside in Newark and have four grown children and nine wonderful grandchildren!
---
---

Lois Torgerson of Wilmington, DE, started ringing handbells in 1998 for The Lutheran Church of the Good Shepherd. Music being one of life's essentials, she also sings with The Delaware Women's Chorus. Besides working as a freelance healthcare writer, she finds joy in her hospital volunteer work and in the companionship of family, friends (including the furry kind) and always, the garden.
---
---

Holly VanSuch was introduced to handbell ringing as a member of the Children's Choir of Floral Park United
Methodist Church located in Floral Park, New York. She began piano lessons at the age of 7 and continued
through college, graduating with a Bachelor's Degree in Elementary Education with a minor in Music. A founding
member of the Wilmington Handbell Ensemble, Holly has also rung with the JuBellation Handbell Choir of St.
Paul's United Methodist Church, First State Ringers of Newark United Methodist Church, and served as Director
of the Gateway Ringers of Aldersgate UMC, Wilmington, DE. Having recently retired, Holly enjoys spending time
with family and friends, sharing adventures with her two grandsons, reading, gardening, and unwinding at the
beach. Holly and her husband Joe live in North Wilmington.
---